Decision making and company steering
Whether you are operations manager, head of department or site director, your decisions closely rely on information you get from your teams, the other departments, your partners or your customers.
It's true for all the aspects of steering the company activity as well as for total compliance with regulations and norms.
Spreadsheets and shared files remain "tools" very commonly used. As a result, middle and top management spend hours collecting and aggregating all the elementary pieces of information.
Furthermore, these aggregation processes often isolate the figures from their operational, technical, or historical contexts. They leave ignored some "local" low level facts that could provide early warnings if they were accessible and related.
The What is What solution is here to collect the info from all the stakeholders, systems or sensors and make them easily available. Organized and processed real time or near real time, they give you the transversal informed vision you need.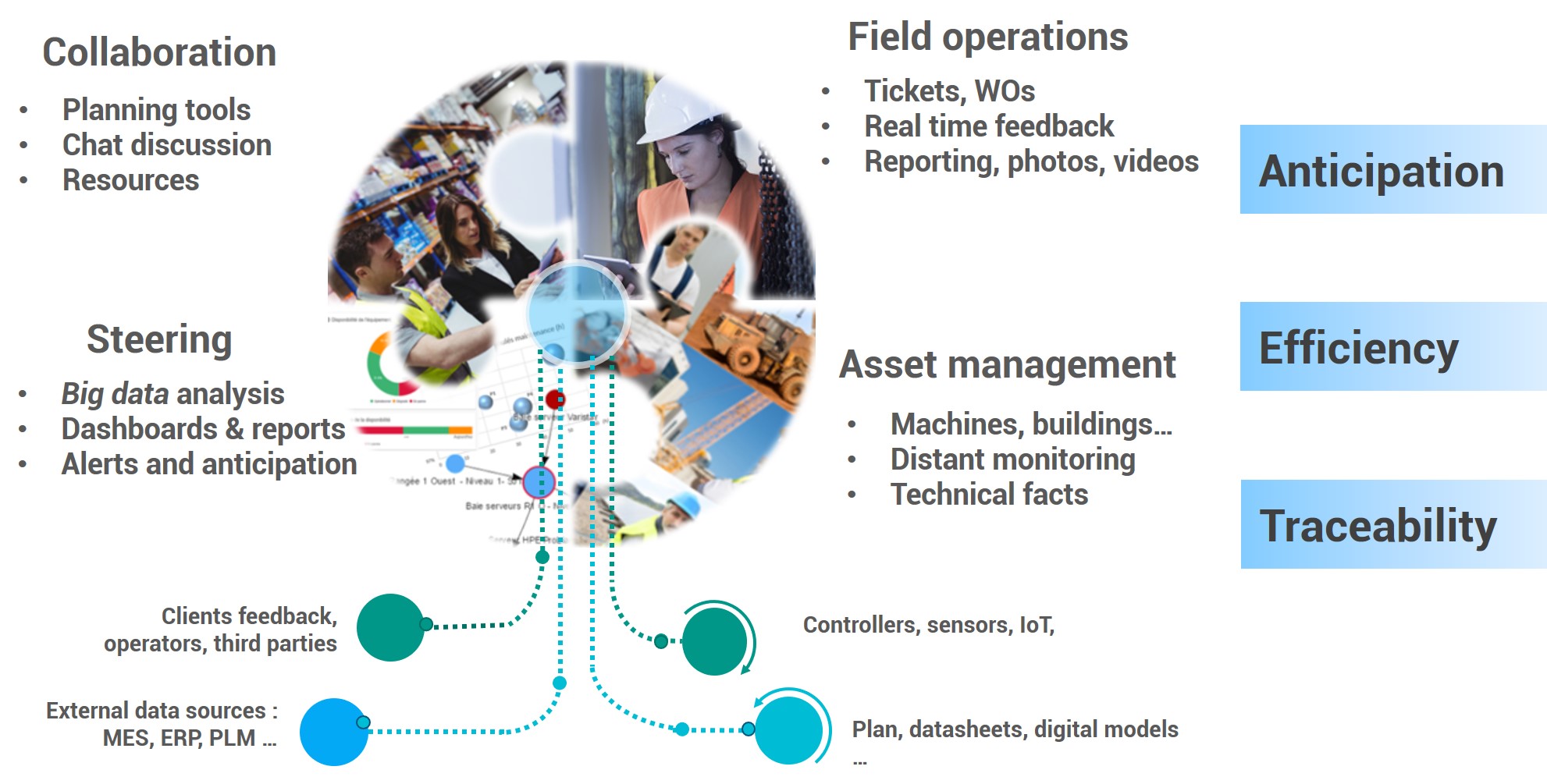 Key benefits of the What is What solution
Accelerated decision making
Facilitated identification of risks and causes (early warning, notifications…)
Proactive handling of safety and normative constraints
Time and energy savings for the teams
Consolidated 360° picture shared with all the stakeholders
Characteristics and features
Easy and intuitive navigation between the various levels and entities of the company.
Standard and custom dashboards (production, logistics, maintenance, quality…)
Automatic reports generator
Data analysis and visualization
Integration of real time data generated by sensors, production systems and other IS
Alerts and notifications
Constraint-less description of all your organization, processes, machines, etc. thanks to adaptable granularity and depth
Available on laptop, tablet and smartphone