Alarmed by the number of companies still relying for their operations on spreadsheets, oral tradition, non-digital processes or monolithic not connected systems, Alexis and Damien started imagining in 2014 a new generation of software tools to help these companies benefit from the then emerging Industry 4.0.
They founded "The WiW" in Nancy (Lorraine, France) in June 2015.
Why this odd name ? "WiW" is the short for "What is What", the name of the platform they've decided to create. "What is What" is a wink at the famous "Who's who" : with the "What is What", you can actually know what is what : origin, nature, characteristics, history, functions… for whatever object, product, equipment you design, produce, use, maintain, sell…
Getting a permanent, simple, flexible access to multiple aggregations of relevant and actionable data from all kinds may now sound just "normal"… but at that time it was however a pretty new idea especially when talking of real time data, sensors, sites strong of thousands of machines, millions of multi format and multi source pieces of information…
With the help of Roberto, they made it happen. The What is What platform was born at the end of 2016.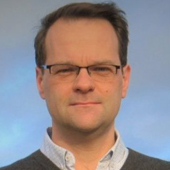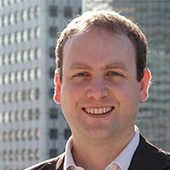 Damien SIRONI
Managing Director